States With Legal Online Casinos
Of the many misconceptions about online gambling, the one you hear most often is probably "Isn't that illegal?" People who haven't played at safe online casinos and haven't been exposed to it through a friend or family member assume that Internet gambling is illegal. After all, gambling is illegal throughout the Unitedast States, right?
Wrong. Internet gambling is big business, but there are only nine states that have laws in the penal code against playing at online casinos, poker rooms, or on any other game of chance or skill. The list of states which have laws against online casino gambling, even if the sate is safe and legal, appears below:
States Where Online Casinos Are Prohibited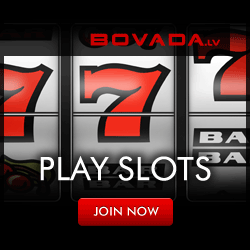 North Carolina
Illinois
Ohio
Virginia
Michigan
Indiana
Nevada
Massachusetts
Louisiana
If you live in one of the above states, online casinos are not technically legal. But, as with many areas of the US law books, the legality of placing bets at online casinos has yet to be tested. That's right - no one has ever been brought to trial because they were somehow caught placing bets at Internet casino gambling sites.
Federal Law As It Relates TO Online Casinos
In the forty-one US states where gambling laws in the state penal code aren't a factor, you have to consider the federal government's position on Internet casino betting. There are two pertinent pieces of federal law any time the words "online" and "gambling" appear in the same sentence: something called the UIGEA, a bill included with anti-terror legislation to ensure Its passage, and an old law called the

Wire Act of 1961
The Wire Act, which was made law in 1961, states that it is illegal to place bets using any kind of wired communication, including (many legal experts thought) broadband and wireless Internet connections. In 2011, the Department of Justice was asked to clarify their position on allowing individual states the right to tax and regulate their own online lottery sales and other games. The result? The DoJ announces that the law applies to sports betting online. Online casino fans don't need to worry.about the 1961 Wire Act.
UIGEA of 2006
What about the pesky UIGEA bill you read about all over the online gambing forums. Doesn't that make US casino gambling unsafe and illegal? No - the UIGEA prevents US banks and other financial isntitutions from handling any transactions with sites or software platforms that host real-money gambling. It has absolutely nothing to do with your private casino gambling on the Internet.


It is safe to play at online casinos, as long as you're playing at legal gambling sites, one which holds a legitimate license and is regulated by a gambling board, audited by a third-party technical systems test. If you live in one of the forty-one US states with no specific laws against online gambling, you're safe placing bets at legal online casinos.

Remember, we're not lawyers. We're online casino gamblers just like you, and we have the same concerns about the legality of our games in the US. When you're looking for a safe legal casino, be sure to stick with names you're familiar with, with a number of years in the industry, and as long as they offer a deposit or withdrawal method you are eligible for, you've probably found a legal online casino for American gamblers. No one has ever gone to jail in the US for placing bets at Internet-based casinos.