Is It Legal To Bet Sports Online?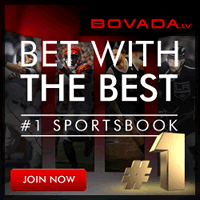 In the United States, gamblers that use the Internet to connect to casinos, rather than walk into a government-regulated tribal casino or Las Vegas hotspot, have to feel like the government is after them. In 2011, a ton of online poker sites were seized, player accounts frozen, and hosts actually arrested for charges ranging from money laundering to illegal gambling. This comes just a few years after Congress passed the Unlawful Internet Gambling Enforcement Act which changed the landscape of online sports betting in the US forever.
After the UIGEA bill went into effect, Americans lost the majority of access to financial deposits. Bank drafts and payments from credit or debit cards were no longer a possibility. Though there are still sports books open to US bettors, the question of these site's legality is best left answered with a giant question mark.
United States Online Sports Betting laws
In the case of placing bets on sports, the technical answer to the question of it's legality is that you are technically breaking the law when you place a sports bet. But we like to compare it to spinning your wheels a little too fast and showing off for your friends just outside the city limits - technically a crime, but something we've all done and probably won't do anyone any harm.

The 1961 Federal Wire Act makes it plain, stating that all bets on sports sent over any communication wire is illegal. There are exceptions to the Wire Act, in places like Atlantic City and New Jersey where some bets can be taken over the phone, but for the most part, the Wire Act is the law of the land.

Here's the thing; nobody's ever gone to jail or even been arrested for sports book gambling. It is a totally safe activity - US-facing sportsbooks boast of customer numbers in the hundreds of thousands. That means some of your neighbors may be betting on sports online, using totally legitimate and safe gambling sites that are legal, and you never even knew about it.
Will I Get In Trouble For Betting On Sports?
The first thing to remember is that you probably won't be caught. If you were caught for illegal sports wagering, arrested, and fined or jailed, yours would be a landmark case, the first such even in the history of the country's gambling law. The federal government is far more interested in the big money it can seize for shutting down the operators of illegal sports betting sites. In short, everyday online sports book customer, you just aren't a big enough piece of meat for the feds to come sniffing around.

In states where all online gambling is illegal, puinishment that's written into the law books range from fines of $25 to community service to even a few years in jail after youv'e had multiple arrests. But don't let that scare you; you are safe betting on sports at legit American-facing sportsbooks.

A final note to consider; in most cases, the sort of surveillance the police would have to do to discover your bets at online sports books is illegal in most parts of the country without a specific warrant; that basically means an officer would have to see you betting on sports. Keep your bets private, and place them with safe, legitimate online books, and you'll stay on the safe side of sports gambling. Internet sports wagering may not be explicitly legal in the US, but the Department of Justice has all but announced that they aren't going after the little guys, you and me dropping a few 20s a week on our favorite teams.